UN to investigate treatment of jailed leaks suspect Bradley Manning
Office of rapporteur on torture confirms it is looking into complaint made by Manning supporter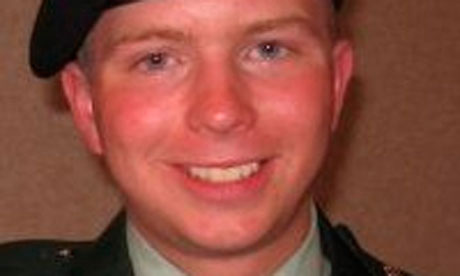 The United Nations is investigating a complaint on behalf of
Bradley Manning
that he is being mistreated while held since May in US Marine Corps custody pending trial. The army private is charged with the unauthorised use and disclosure of classified information, material related to the
WikiLeaks
, and faces a court martial sometime in 2011.
The office of Manfred Nowak, special rapporteur on torture based in Geneva, received the complaint from a Manning supporter; his office confirmed that it was being looked into. Manning's supporters say that he is in solitary confinement for 23 hours a day; this could be construed as a form of torture. This month visitors reported that his mental and physical health was deteriorating.
The Pentagon denies the former intelligence analyst is mistreated, saying he is treated the same as other prisoners at Quantico, Virginia, is able to exercise, and has access to newspapers and visitors.
He was charged in July with leaking classified material including video posted by WikiLeaks of a 2007 US attack in Baghdad by a Apache helicopter that killed a Reuters news photographer and his driver. He is also suspected of leaking other material to the website, which is posting more than 250,000 secret state department cables. Manning has not commented on whether he is the source.
In an interview with MSNBC, Julian Assange, the founder of WikiLeaks, described Manning as a political prisoner and called on human rights organisations to investigate.
Nowak, an Austrian rights lawyer, has been involved in cases related to the Balkans, Guantánamo Bay, Iraq and China.