Julian Assange's Swiss bank account closed
WikiLeaks founder has account – used for donations – closed by PostFinance owing to 'false information' about residency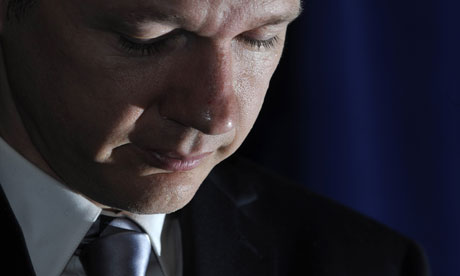 "The Australian citizen provided false information regarding his place of residence during the account opening process."
It said that although Assange had given his residence as an undisclosed address in Geneva, he could offer no proof of being a Swiss resident.
"That's his money, he will get his money back," he said. "We just close the account and that's it."
Swedish prosecutors have sent an international arrest warrant to the Met, seeking the extradition of Assange for questioning on allegations – which he strongly denies – of rape, sexual molestation and unlawful coercion.
Jennifer Robinson, one of his lawyers, said his legal team had heard nothing from the police to suggest that their client's arrest was imminent.