WikiLeaks cables portray Saudi Arabia as a cash machine for terrorists
Hillary Clinton memo highlights Gulf states' failure to block funding for groups like al-Qaida, Taliban and Lashkar-e-Taiba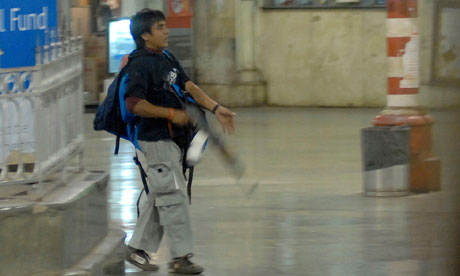 The problem is particularly acute in Saudi Arabia, where militants soliciting funds slip into the country disguised as holy pilgrims, set up front companies to launder funds and receive money from government-sanctioned charities.
Washington is critical of the Saudi refusal to ban three charities classified as terrorist entities in the US. "Intelligence suggests that these groups continue to send money overseas and, at times, fund extremism overseas," she said.
The lack of border controls was "exploited by Taliban couriers and Afghan drug lords camouflaged among traders, businessmen and migrant workers", she said.
Kuwait has refused to ban the Revival of Islamic Heritage Society, a charity the US designated a terrorist entity in June 2008 for providing aid to al-Qaida and affiliated groups, including LeT.
There is little information about militant fundraising in the fourth Gulf country singled out, Qatar, other than to say its "overall level of CT co-operation with the US is considered the worst in the region".
The funding quagmire extends to Pakistan itself, where the US cables detail sharp criticism of the government's ambivalence towards funding of militant groups that enjoy covert military support.
The cables show how before the Mumbai attacks in 2008, Pakistani and Chinese diplomats manoeuvred hard to block UN sanctions against Jamaat-ud-Dawa.